Singapore SmartCloud Dedicated Servers
Given our dedication to provide fully managed servers, we have a standby technical staff ready to swing into action should your server need attention, freeing you from all the administrative work. Kindly check our offered services.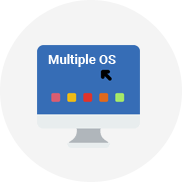 Ready-To-Go OS Templates
Select premade OS templates and deploy it instantly with one click. Additionally you can add on cPanel for CentOS and enjoy easier management of your VPS.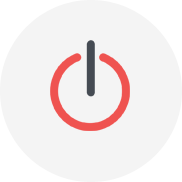 Instant Automated Deployment
No waiting. Just order, pay and our automated deployment system will ensure you have your VPS server up and ready within seconds.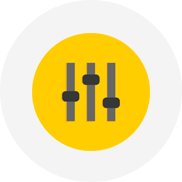 Complete Control
All virtual machines come with full "root" access and a dedicated IP address that lets you install any software you want.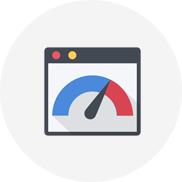 900% Faster Than Everyone Else
Our virtual servers in Singapore that feature SSD Supercharged Caching Tech alongside monster uplink speed of up to 1000Mbps ensures that compared to standard VPS providers, ours are 8 times faster.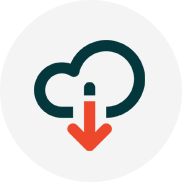 100% Cloud Ready
Since we value you as a cloud partner, we can enhance your VPS security by enabling CloudFlare. At the same time, we will make your site easily accessible to visitors by distributing the content globally, thus improving your website's speed.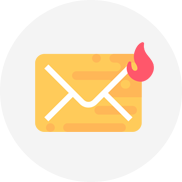 Spam Free E-Mail, FTP & MYSQL
Embedded in our VPSs are unlimited FTP and MySQL databases, powerful email service free of spams, etc., all while guaranteeing no limitations on server resources, a feature common in shared hosting.
Our Singapore Dedicated Servers are great for users who need the fastest response time to the Asia pacific region. Our Singapore dedicated servers are located in Singapore, Qala with the fastest response time to Singapore, Australia, China, Malaysia, Philippines, India, Thailand, Hong Kong, Indonesia, United Arab Emirates (UAE), Vietnam, Maldives, Iran, Iraq, Israel, Japa , Afghanistan, Armenia, Laos, Azerbaijan, Bahrain, Bangladesh, Bhutan, Brunei, Burma, Cambodia, Timor, Georgia, Jordan, Kazakhstan, North Korea, South Korea, Kuwait, Kyrgyzstan, Yemen, Uzbekistan, Lebanon, Mongolia, Nepal, Oman, Pakistan, Papua New Guinea, Qatar, Taiwan, Russia, Saudi Arabia, Syria, Tajikistan, Turkmenistan, Sri Lanka. With higher performance, fully redundant & reliability, our Singapore dedicated servers are perfect for any size business. Having won the popularity over many VPS service providers, our servers are designed to meet and exceed your every business needs.